Free shipping on orders over $50 amount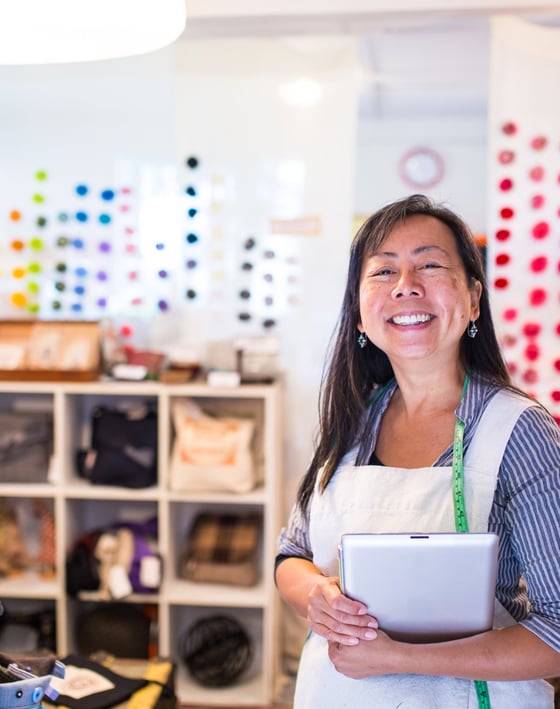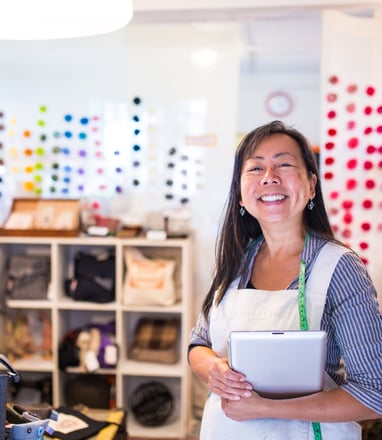 Tweed + Bananas is a joining of two eco centered businesses.
Green Bananas started off producing paper making kits for the home. It then evolved to working with non-governmental organisations on poverty alleviation projects. Teaching Indonesian villagers to recycle paper and make products that were sold to hotels & galleries. That was 30 years ago.
In the meantime, life happened. Moved from Asia to Canada, and gathered so much life experience.
One of those experiences is making a home on a magical island called Salt Spring, where Salt Spring Tweed was born. Born to recycle jackets, kilts and fabric scraps into one-of-a-kind bags, purses and anything that was beautiful and useful.
Now together as Tweed + Bananas, we look to offer earth-friendly and sustainable products that complement life at a slower pace. One that is more considered and less throw-away. Its studio is small but always busy.
We also work with other green artisans to offer you a greater variety of green goods + gifts to help take the pressure off the earth, by reusing and recycling.
Because, when it come to saving the earth, you've got to go bananas to make a difference.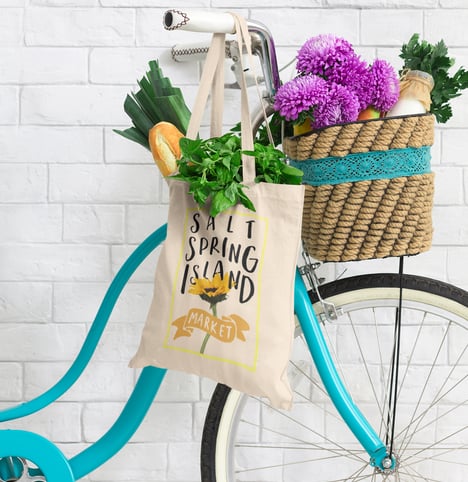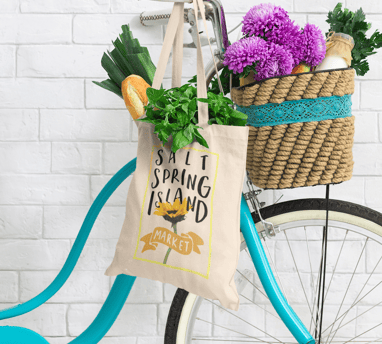 Less waste with Print on Demand
When you step into a thrift store anywhere, you see shelves packed with stuff no one wants anymore. All given away by someone who paid good money for the stuff. We throw away too much.
This is why we create Print on Demand goods. Stuff only gets made when somebody orders it, creating less waste in the long run.
On top of that, what is printed is printed within Canada. This cuts down on the carbon footprint for the shipping.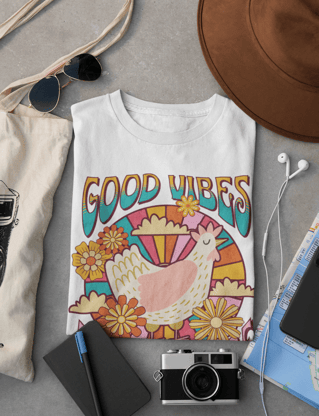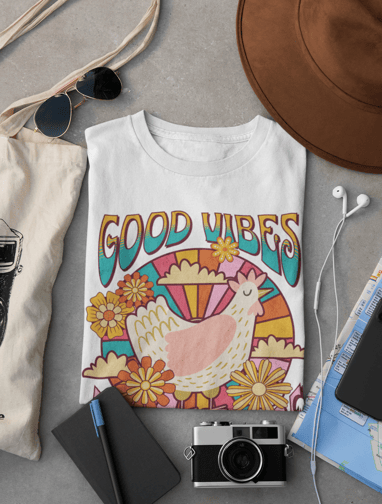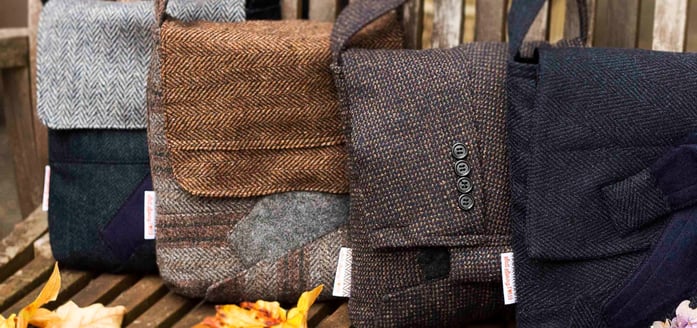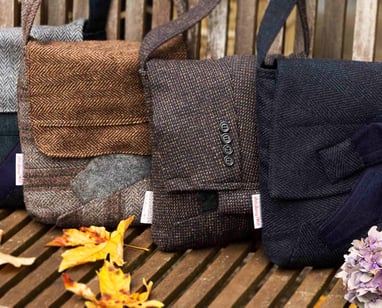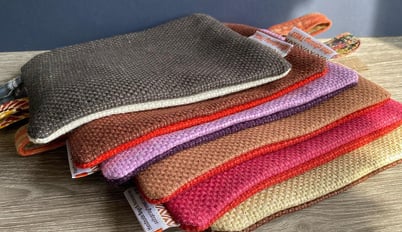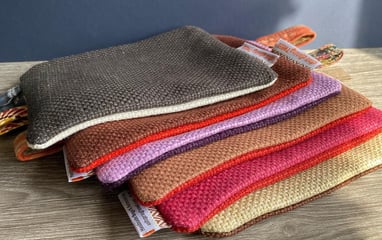 Less waste with Upcycling + Scraps
In the Tweed + Bananas studio we are always looking for ways to reuse stuff. Suit jackets are cut up and made into one-of-a-kind bags and purses. The scraps from these are turned into pocket purses or smaller sleeve cuff purses. And the tiny scarps are given second life as jaunty monster purses.
Sometimes folk leave fabric at our door to be upcycled into something useful. That's where our Zip Purses (made from the pages of upholstery sample books) came about.
Last year we finally figured out how to use the fat parts of neckties that we don't use for key fobs (we've been saving those for over 10 years). The fat bits get recycled into hair scrunchies.
We can all cut done on our waste if we put or mind to it. Because if not now, then when?

Salt Spring Studio Tour Studio #5
225 Charlesworth Road, Salt Spring Island, BC. Canada | 250.538-8194
Waterfront Gallery
107 Purvis Lane, Ganges, Salt Spring Island, BC. Canada | 250.537-4525
The Pottery
2909 Fulford-Ganges Rd, Salt Spring Island, BC V8K 1X6
Salt Spring Market
Centennial Park, Ganges, Salt Spring Island, BC. Canada Every Saturday, from 1st Saturday of April until the last Saturday of October .
ArtCraft daily from mid-June through mid-September Mahon Hall, Ganges, Salt Spring Island, BC. Canada
WinterCraft daily for 3 weeks in December Mahon Hall, Ganges, Salt Spring Island, BC. Canada
Qualicum Beach, British Columbia, Canada
Alcove Living 689 Memorial Ave, Qualicum Beach, British Columbia, Canada | 250-594-5483
Lunenburg, Nova Scotia, Canada
Farrago 159 Lincoln St., Nova Scotia, Canada